What is MrLooquer Rating?
Discover your company real risk exposure in real time. Get a score of your overall security. Multiple technical analysis
We discover automatically assets related with your organization
Detect security issues before others do: Daily analysis and continuous reporting
Fight against Shadow IT -> Discover assets that may stay out of control and don't follow the regular IT processes
Easy integration with cloud environments with lambdas and webhooks. Fully API integration
How does it work?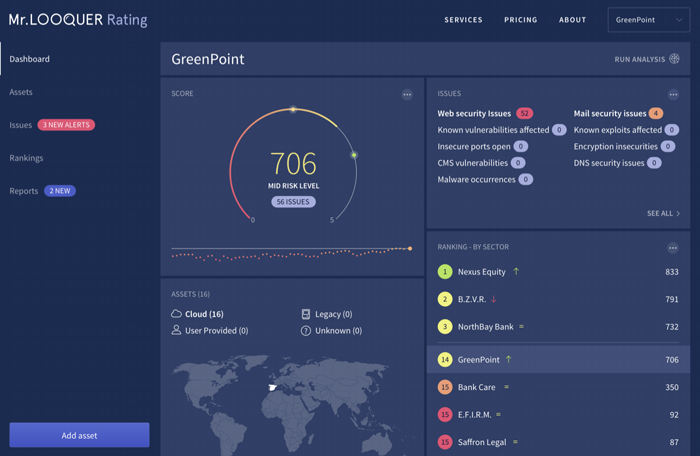 Product features
Automatic asset discovery
Daily/weekly analysis
Third party rating
Multiple security analysis modules
Fully API and web hook integration